Quattro Products - the Rubber and Resin Specialists
Welcome to Quattro Products
Welcome to the Quattro Products website where we have information on all our Agricultural, Equine and Leisure products plus an online shop for some of our rubber matting and all of our resin floor and wall coatings plus maintenance products.
Quattro are a family run company who have been supplying and fitting rubber flooring and supplying resin coatings and maintenance products since 1986, not only in the UK but all over the world and we are renowned for our excellent quality and service, which we are extremely proud of.
Equestrian Products/Services
As one of the largest importers of high quality rubber matting in the UK we have a wide range of mats and rubber tiles/pavers that can be supplied direct for floors and walls.
Quattro are the leading installers of equestrian rubber surfaces in the UK. We only use our own company trained fitters and materials which means we can offer a fully guaranteed service. We fit a wide range of rubber surfaces with our most popular being our fully Bonded and Sealed high density stable matting which was developed 25 years ago by ourselves and is constantly improved to keep us ahead of the competition.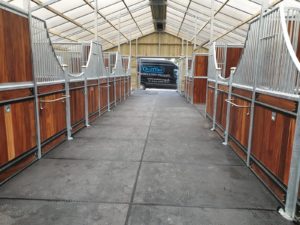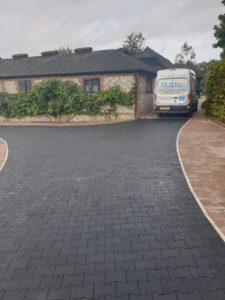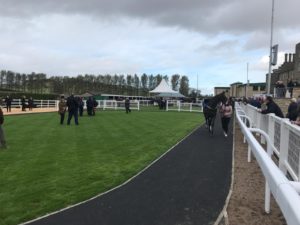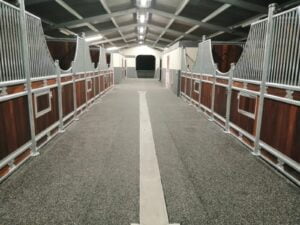 Agricultural Products/Services
Quattro have long been a leading supplier of resins and rubber matting in the agricultural industry, from our excellent range of repair materials for silage pits and roofs plus resin coatings for parlours and dairies to very high tensile rubber matting for parlour cow standings, collecting yards, passageways and slatted areas plus a range of cow mats and cow mattresses for cubicle beds.
Our bespoke on site fitted Slat Mats are designed to fit perfectly over existing concrete slats so they won't block the slats and in turn reduces ammonia emissions compared to pre made slat mats that can overhang the slat holes.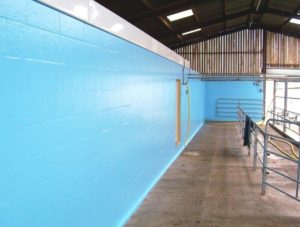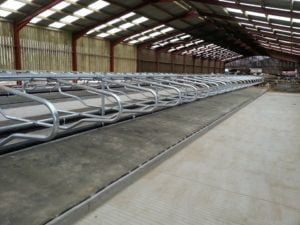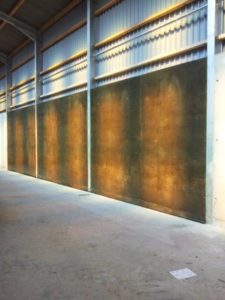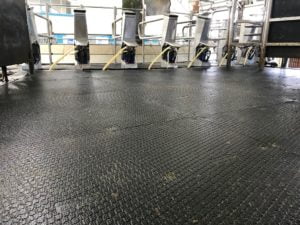 Leisure Products/Services
In recent years we have started supplying and fitting rubber matting and flooring in to the leisure industry from home gyms to large fitness centres, indoor and outdoor play areas plus swimming pool surrounds as well as domestic gardens and patio areas.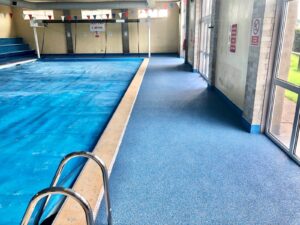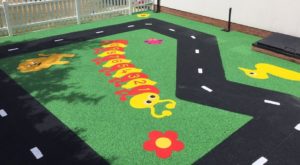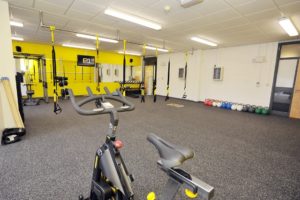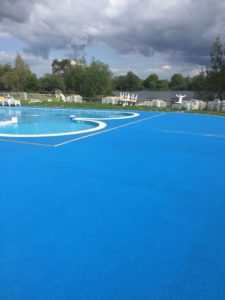 Information on all the above is available if you click on our Shop, Fitting, Projects or Data Sheets at the top of this page.
Quattro Shop
Please also enjoy browsing through our online shop. If you have any queries regarding any products in our shop please do not hesitate to phone or email us.
You can order any of our resin floor and wall coatings plus all of our maintenance products range from our shop. Due to the quantity and type of materials we supply it is sometimes better to get some expert advice from our sales team to help make sure you receive the correct products.
We have made the decision that due to the wide range of rubber matting we supply and the fact delivery of some of our larger materials can also be very awkward due to delivery by lorry on large pallets that we are no longer supplying all our mats in the Quattro Shop.
Speaking to or emailing our sales team about our matting can make sure you receive the correct materials without delivery problems and our delivery costs can be less if double checked with our office.
Information on our matting is still available in the shop. We can also arrange free of charge samples of our matting range.